What's New
Hubert H. Humphrey Digitization Project
This month we introduce the first installment of our NHPRC funded project to digitize the speech files of Hubert H. Humphrey and already we have come across some great speech texts.
On April 14, 1944 when Humphrey was a young professor at Macalester College he gave this keynote address at the Minnesota State Democratic Convention. The next morning, April 15, the Farmer-Labor Party and the Democratic Party became the Minnesota Democratic-Farmer-Labor Party and the DFL was born. Humphrey was so influential in this merger that many consider him to be the founder of the DFL. The portrait included in this speech text looks very much as TIME magazine would later describe him when he first entered the Senate four years later: "glib, jaunty spellbinder with a 'listen-you-guys' approach who talks and looks like a high school teacher who coaches basketball on the side" (Lowry, January 17, 1949, p. 13).
The next DFL convention in March of 1946 had a very different feel. Humphrey supported Truman for President and was affiliated with Americans for Democratic Action, an anti-Communist liberal organization. The Communist-controlled parts of the DFL turned against Humphrey and even tried to prevent Muriel Humphrey from entering the St. Paul Hotel hall where Humphrey was to give his keynote address. Though Humphrey was able to arrange an escort for his wife to enter the hall, Humphrey recalls in his autobiography
The Education of a Public Man that, due to the excessive heckling he received, he never gave this particular speech. It is ironic that the speech focuses on the DFL as being a united, liberal and progressive party.
By July of 1947 Humphrey was already forming the political arguments that would be included in his famous 1948 speech on Civil Rights, delivered to the Democratic National Convention the next year in Philadelphia.
In this radio address entitled "Neither Free nor Equal" Humphrey uses some of these arguments when describing the community self-survey conducted in Minneapolis concerning racial discrimination and the city's subsequent passage of a fair employment practices ordinance, which only two other cities had at that time.
These speech texts, as well as all of Humphrey's speech files from 1941-1947 can now be viewed in the Hubert H. Humphrey Speech Text Files finding aid. We will continue to make more of Humphrey's speeches available each month during this 12 month NHPRC grant. Look for the next installment including the years 1948-1952 in October!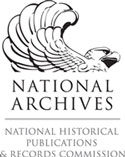 ---
This project was awarded the support of a $46,000 grant from the National Historical Publications and Records Commission (NHPRC) administered by the National Archives.
Learn more about how the NHPRC helps preserve records of enduring national historical value and promotes their public access and interpretation through archival and documentary programs.
New and Updated Finding Aids - August 2012
Name/Abstract
File No.
The Anderson Shop, Inc. (Minneapolis, Minn.): An Inventory of Its Records
01067
Business and financial records, photographs, employee information, clippings, correspondence, and scrapbooks of The Anderson Shop (formerly Alex Anderson & Son, Inc.), a family-owned retail business firm established in Des Moines, Iowa in 1879 specializing in fine china and glassware, antiques, linens, and similar high-end goods.
Animal Health Board: An Inventory of Its Minutes
gr00637
Minutes documenting the activities of the board and its predecessors, the State Livestock Sanitary Board (1903-1964) and Livestock Sanitary Board (1964-1980).
Animal Health Board: An Inventory of Its Published Records and Reports at the Minnesota Society
gr00636
Reports, newsletters, and miscellaneous print and near-print items of or about the Board and its predecessors, the State Livestock Sanitary Board (1903-1964), Livestock Sanitary Board (1964-1980).
Asians in Greater Minnesota Oral History Project: An Inventory of Its Oral Histories
oh144
Project highlights Asian Americans who live in outstate Minnesota. Asian Americans live in every county in Minnesota and those outstate have unique experiences about coming to and living in the state. The narrators discuss their personal stories of coming to Minnesota from a variety of Asian countries. Interviewed by Saymoukda Vongsay and Pa Yang.
Chisago County: District Court: An Inventory of Its Civil and Criminal Case Files and Index
gr00628
Case file index (1885-1980), civil and criminal case files, numbered in a single sequence (1858-1949), and miscellaneous unnumbered civil case files (1852-1906). The case files covered by the index but not in this list remain with the county clerk of court.
Conwed Corporation:An Inventory of Its Records
00477
Records of a St. Paul-based manufacturer of commercial ceiling and interior products, building construction and remodeling products, insulation and padding materials, wooden office furniture, and other products. Includes records of predecessor Wood Conversion Company.
Freeborn County, Minnesota: An Inventory of Telephone Directories
lb00102
A collection of telephone directories for cities in Freeborn County, Minnesota. Telephone directories are published by telephone companies and include alphabetical listings of residential and business phone numbers and street addresses in the white pages, and a listing of businesses arranged by subject in the yellow pages. Each entry on the inventory lists the city name, year of coverage, and the shelf number of the printed volume or microfiche set which includes that city.
Governor's Residence Council: An Inventory of Its Records
gr00629
Records of the Governor's Residence Council, and its predecessors, the House Development Committee (1979-1980) and State Ceremonial House Council (1980-1981). In order to fully carry out all aspects of the renovation and preservation of the Residence, the files also document the years it served as the private home of the Horace Irvine family (1910-1965) and the years when renovation and maintenance were under the direct supervision of each gubernatorial administration (1965-1979).
Frances L. James: An Inventory of the James Family Papers
00584
Letters (mainly handwritten transcripts), photographs, watercolors, and genealogical data concerning Minnesota artist Frances L. James, her father, Maine artist Francis Greenleaf Haynes, her daughter Helen James Sommers, and three generations of other members of the Haynes, James, and Sommers families.
Kanabec County: An Inventory of Its Birth, Marriage, and Death Records at the Minnesota Society
gr00631
Birth certificates (1880-1940) and index (1880-1945), marriage certificates (1882-1953), and death certificates (1880-1998) and index (1883-1945). Also birth, death, and marriage information compiled from Kanabec County newspapers (1884-2004) and cemetery records compiled from county cemetery gravestones (undated).
Kanabec County: Probate Court: An Inventory of Its Probate Case Files and Index
gr00633
Case file numbers 1-577.
Kanabec County: Recorder: An Inventory of Its Deed Records
gr00632
Deed books recording leases, bonds, claims, assignments, agreements, and court decisions from other counties.
Legislative Auditor: Financial Audits Division: An Inventory of Its Published Records and Reports
gr00635
Print and near-print materials documenting various audit and financial reporting practices and including scattered agency and other government bodies audit reports.
Legislative Auditor: Program Evaluation Division An Inventory of Its Program Evaluation Reports
gr00239
Published reports that describe state programs or the operations of state agencies, analyze management problems, evaluate outcomes, and recommend alternative means of reaching program goals.
Lyon County: Lincoln, Lyon, Murray and Pipestone Public Health Services: An Inventory of Its Minutes
gr00630
Minutes of this joint powers community health care agency serving the residents of the four-county area.
Morrison County: Independent School District No. 482, Little Falls: An Inventory of Its Records
gr00627
Records documenting the administration and activities of this Morrison County school district.
Pacific Islander Community Oral History Project: An Inventory of Its Oral Histories
oh143
Pacific Islander Minnesotans speak about their experiences coming to and living in Minnesota. The narrators discuss their personal stories of living in Samoa, Hawaii, and Minnesota. This project interviews a wide range of individuals including musicians and social activists. Interviewed by David Zander.
3M COMPANY: An Inventory of Its Corporate Records
00281
Corporate records and historical materials of this Minnesota-based international manufacturing company, founded in 1902 in Two Harbors, that has produced a wide variety of products for industrial and household applications, including abrasive, adhesive, reflective and medical products; magnetic media and data recording equipment, copying and office products and nonwoven fiber technologies.
Edwin Gardner White and Family: An Inventory of Their Papers
00789
Biographical materials, correspondence, and photographs of Saint Paul investment banker Edwin Gardner White and his wife Anne (Turney) White, and their children Barbara White Bemis and William Gardner White.
New and Updated Catalog Records
Name/Abstract
Hogan, Daniel P., 1880-1928. Marriage cerficiate, 1919.
Marriage certificate for Daniel P. Hogan and Jane Hardy, solemnized in St. Paul by Court Commissioner Henry Gallick.
Johnson, Timothy L., compiler. Church and cemetery records, 2009-2012.
Annotated photocopied complations of baptismal (1895-1964), confirmation (1896-1962), and burial data (1891-2012) of St. Peter's Lutheran Church, located in Columbia Township, Polk County, Minnesota; a map of graves in St. Peter's cemetery; and a list of burials (1901-1996) and a map of graves in Popple Free Evangelist Cemetery, located in Popple Township, Clearwater County, Minnesota.
Ramsey County. Sheriff. Expense document concerning William Williams' February 1906 execution, 1905-1906.
Itemized and verified statement of expenses incurred in carrying out the February 1906 execution of William Williams, convicted in 1905 of homicide in Ramsey County.
Archives - New Finding Aids