What's New
Hubert H. Humphrey Digitization Project
This is the seventh installment of our NHPRC funded project to digitize Hubert H. Humphrey's speech texts. This month we focus on the year 1965, the beginning of Humphrey's tenure as Vice President of the United States.
For Humphrey, inauguration day of 1965 was "a day of immense satisfaction, of success without struggle or other distracting circumstances... It was a moment of pure joy" (Education of a Public Man, p. 233).
The moment, however, was not to last. In the first days of February, while Martin Luther King, Jr. continued to organtableize nonviolent demonstrations for voting rights in the country, mass arrests and police attacks against protestors increased, followed on February 18 by the shooting of Jimmie Lee Jackson, a 26-year-old church deacon from Marion, Alabama as he attempted to protect his mother. The night before, Humphrey had given this speech to the Pacem In Terris (The Pursuit of Peace) conference of the United Nations and declared that "The pursuit of peace resembles the building of a great cathedral. It is the work of generations. In concept it requires a master architect, in execution, the labors of many" (p. 30). Less than a week later, one of the many, Malcolm X, was assassinated.
In March civil rights activists marched from Selma to Montgomery, Alabama. In his book Beyond Civil Rights: A New Day of Equality, Humphrey described this time in history: "Once again--as in 1963--the brutality of the resistance furnished the public support and indignation to spur legislation through Congress. President Johnson responded to the moment with the full powers of moral leadership of his office; he went before Congress and the public to ask for a bill to allow the federal government to register voters in the intransigent counties of the Deep South" (p. 112).
But at the same time that Johnson was calling for troops to protect the marchers in Alabama and initiating national voting rights legislation, he was also authorizing the use of ground troops in Vietnam.
Humphrey had strong opinions on both the issue of civil rights and Vietnam. Now that Johnson required his loyal support, however, a markedly different approach to politics was outlined for him. Since he had previously questioned some of Johnson's policies, Humphrey was no longer allowed to assert his own opinion concerning Vietnam.
Humphrey's speeches, from the moment he took office, were now reviewed by the White House in advance and rarely could he express his own convictions and opinions as openly and humorously as in a speech like this one, at the Gridiron Club on March 20.
Instead, Humphrey was encouraged to focus on those domestic issues that Johnson's Great Society programs addressed. Social reforms focusing on the issues of transportation, the environment, the elderly, housing, medicine and health, education, unemployment and unequal opportunity, poverty and civil rights were all discussed in this speech given by Humphrey on March 6, 1965 at a testimonial dinner for Senator Dodd of Connecticut.
Now that Humphrey was the Vice President, his responsibilities included not only being President of the Senate, a cabinet member and a member of the National Security Council, he also oversaw the space and marine programs, the poverty program, served as the administration's conduit to mayors and local governments, led the President's Committee on Youth Employment, and headed the Discover America program to promote stateside tourism. "On taking office, he received as many as a thousand speaking invitations a month" (Carl Solberg, Hubert Humphrey: A Biography, 1984, p. 278).
Humphrey packed his schedule with appearances at colleges and universities, raised funds for Johnson, and witnessed some of Johnson's domestic programs, which he had worked on in the Senate, finally become law. The Elementary and Secondary Education Act became law in April, the Head Start program began as an 8-week summer
program in May and the Medicare amendment was signed in July.
Vietnam, however, was the topic many audiences wanted to hear about more.
In this speech given at Michigan State University on June 1st, shortly after President Johnson himself spoke at Johns Hopkins University about "unconditional negotiations" in Vietnam, Humphrey spelled out the basis of the administration's policy in Vietnam: there would be no withdrawal, a political solution to the conflict was essential, and the Vietnamese people could only hope for better days.
The same day Humphrey gave a
speech to the National War College in Washington, D.C. on the importance of having a balanced military force that was flexible and experienced in guerilla and psychological warfare. Where Johnson would not yield, Humphrey cautioned that military power alone was not an adequate response (pages 8-9).
At the end of July Humphrey attended a national governor's conference and had the text of his speech released as usual before his appearance. The text of the speech originally read that Vietnam would be "long, costly, and ugly." The President's office hadn't read the speech before its release and was not happy with this characterization. Though the speech had already been released, Humphrey changed his text for the actual appearance. Included here is his copy of the speech where he stated that "we must learn patience. In Southeast Asia we must be prepared to endure. The plain truth is that we must face the prospect of a long and difficult ordeal" (p. 12).
On August 6th, President Johnson signed the Voting Rights Act into law. Humphrey gave a speech at the Alpha Phi Alpha Fraternity Convention on August 9th dedicated to the topics of civil rights and the end of discrimination, and reminisced about a speech he had given to the same organization in 1948. That same month, riots in the Watts neighborhood of Los Angeles took place over five days causing millions of dollars of property damage, left 34 people dead and thousands injured and arrested.
As Humphrey's first year as Vice President drew to a close he began to realize how limited the parameters of his new office were. "As the winter of 1965-66 approached, I was still outside. In fairness, it must be said that Johnson probably never intended for me to have any greater role in foreign-policy formulation than he himself had had during the Kennedy years. And there is good reason for that" (Education of a Public Man, p. 245). The end of 1965 witnessed tens of thousands of troops sent to Vietnam and protests against the war in Washington, D.C. itself.
Regardless of his differences with Johnson, Humphrey promoted and supported his political party and it's agenda, encouraging those who were coming up in the ranks to continue to fight for political reform. Humphrey gave particular attention to Walter "Fritz" Mondale, newly elected to the Senate to fill out Humphrey's term. In this speech during Mondale's testimonial dinner on October 23, Humphrey thanked Mondale for supporting him during his mayoral run in 1947, for cosponsoring Medicare, and for supporting the recently passed Voting Rights Act. Mondale would later be elected Vice President in 1977, during the end of Humphrey's life. After consulting Humphrey about his experiences in the office, Mondale would forever change the Vice President's office into the advisory and participatory one it is today.
These speech texts, as well as all of Humphrey's speeches from 1941-1965 are linked to the inventory of his Speech Text Files. More of Humphrey's speeches will be made available each month throughout this project. Look for the years 1966-1967 in April!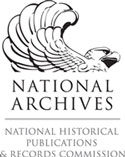 ---
This project was awarded the support of a $46,000 grant from the National Historical Publications and Records Commission (NHPRC) administered by the National Archives.
Learn more about how the NHPRC helps preserve records of enduring national historical value and promotes their public access and interpretation through archival and documentary programs.
New and Updated Finding Aids - February 2013
Name/Abstract
File No.
Birney Quick: An Inventory of His Papers
01086
Original and microfilm reproduction of correspondence, photographs, newspaper clippings, speeches, sketches, exhibit materials, book drafts, financial records, printed miscellany and related materials documenting the life and career of Minnesota artist Birney Quick.
Commerce Department: Builders Advisory Council: An Inventory of Its Council Records
gr00695
Records documenting the activities of the Builders Advisory Council (1993-2000) and its predecessor, the Builders State Advisory Council (1991-1992).
CORRECTIONS DEPARTMENT: An Inventory of its Published Records and Reports
correctspub
Reports, newsletters, and miscellaneous print and near-print items of or about the Corrections Department.
Education Department: An Inventory of Its State Board Examinations
gr00694
Examination questions and scoring keys for elementary (grades 7 and 8) and high school subjects. Also includes, for 1941, a separate volume containing examination rules and regulations, and copies of forms, as well as examinations and keys.
F. T. (Frithiof T.) Gustavson and Family: An Inventory of Their Papers
01083
Biographical data, correspondenceParti, writings, clippings, and photographs of Gustavson, operator of the Home Trading Company in Pequot Lakes, Minnesota, amateur archaeologist, student of aboriginal peoples and history of the area, superintendent of the Chippewa Museum in Cass Lake, Minnesota, and lecturer, tourism promoter and author.
Faribault School for the Deaf An Inventory of Its Student Records
gr00135
Individual student files that may contain hearing and physical examination reports, interview notes, psychological reports, academic progress sheets, photographs, public school records, and correspondence with parents, school districts, and county and state welfare bodies.
GALE FAMILY: An Inventory of Their Family Papers
00319
Family history materials, reminiscences, diaries, scrapbooks, correspondence, poems, and photographs detailing the activities of four related families: Gale, Lindley, Jones, and Burton.
Harley R. Schneider: An Inventory of His Research Files on Minnesota Surveys
01082
Correspondence (1975-1998), conference papers (1974-1974, 1995), copies of U.S. General Land Office documents (1841-1862), and related material compiled by a civil engineer pertaining to his research about the 1852 survey of the Iowa-Minnesota boundary line, an 1858 resurvey, the public lands survey of Minnesota, and the location of one of the latitude observation stations established during the Iowa-Minnesota boundary survey.
Hennepin County: Edina: Police Department: An Inventory of Its Records
gr00692
Records documenting the activities of the Edina police department.
HUBERT H. HUMPHREY: An Inventory of His Speech Text Files
00442
Copies of Humphrey's speeches, in varying formats including notes, drafts, speaking texts, printed copies, and transcripts. Also present are excerpts, sample speeches, and incomplete indexes and checklists.
Includes digital content.
Itasca County: District Court: An Inventory of Its Naturalization Records and Index
SAM065
Personal name index, 1891-1974; declarations of intention (first papers, 1891-1973); final papers (1891-1906); petition and record (final papers, 1906-1974); lists of citizenship petitions granted and denied (1929-1974); applications to take oath of allegiance (naturalization by repatriation, 1940-1962); applications for transfer of petition for naturalization, 1959-1965; and two sets of loose naturalization papers (A-Z, 1896, 1901-1904, and A-Z, 1919-1974).
Kensington Runestone Researtch Team: An Inventory of Its Records
01084
Test reports, mapping data, correspondence, and a video interview created by a team of scientists investigating the authenticity of the Kensington Rune Stone.
Includes digital content.
Jerome Hill: An Inventory of His Papers
00565
Correspondence, personal papers, and photographs belonging to this artist and philanthropist, a grandson of St. Paul railroad magnate James J. Hill. The collection is particularly strong in photography, as Hill documented his life with the camera for over 50 years.
Lake County: District Court: An Inventory of Its Naturalization Records and Index
gr00404
Personal name index, undated, 1891-1952, declarations of intention (first papers), 1891-1952; final papers (second papers), 1893-1906; petition and record (final papers), 1907-1946; lists of citizenship petitions granted and denied, 1929-1946; applications to take oath of allegiance (naturalization by repatriation), 1940-1943 (filed in petition and record volumes 9-10; loose naturalization papers, A-Z, 1884-1906; and certificate of naturalization stubs, 1907-1946.
Minnesota Environmental Control Citizens Association: An Inventory of Its Records
00820
Administrative files (including bylaws, meeting minutes, financial information, member directories, and newsletters), subject files, visual materials, and task force files of an environmental citizens' action group, also known as MECCA, organized in 1968. The collection also includes meeting minutes, financial reports, tax forms, and a few select topical files of the Midwest Environmental Education & Research Association that were kept by Robert F. Nelson, a founding member of MECCA.
Minnesota State Population Census Schedules: Inventory to a Microfilm Edition
gr00693
Microfilm copy of manuscript census schedules for 1865-1905.
MINNESOTA. DEPARTMENT OF VETERANS' AFFAIRS: An Inventory of Its World War II Bonus Index
sam232_1
An alphabetical index to the department's World War II bonus records (cataloged separately, SAM 232), World War II supplemental bonus files (cataloged separately, SAM 341), and un-microfilmed World War II denied bonus records (cataloged separately). Each index card gives the veteran's name, address, military serial number, and bonus claim number. The bonus claim number provides access to the Minnesota Veterans Affairs Department bonus records; the military serial number provides access to other military records kept by the federal government.
MURRAY COUNTY: District Court: An Inventory of Its Naturalization Records
SAM131
Declarations of intention (first papers), 1873-1952; final papers (second papers), 1879-1906; petition and record (final papers), 1906-1954; lists of citizenship petitions granted and denied, 1929-1954; applications to take oath of allegiance (naturalization by repatriation), 1940-1953; and loose naturalization papers, A-Z, 1856-1904.
Norman County: Ada: An Inventory of Its Records
gr00688
Charter commission order, petition, and related papers (1906-1917), infectious disease report (1931-1932), police department lock-up registers (1936-1954), and justice dockets (1890-1906).
ORVILLE R. MICKELSON: An Inventory of His Papers
p2621
Correspondence between Orville Mickelson, of Minneapolis, Minnesota, and his family and friends prior to and during his service in the U.S. Navy during World War II.
PARDON BOARD: Published Records and Reports
pardon02
Alphabetical subject files touching on a wide variety of topics relating to the board's activities.
PERIPATETICS: An Inventory of Its Records
00203
Organizational records and study papers prepared for the 100th anniversary of a women's study club formed in Minneapolis, Minnesota in 1890.
Public Welfare Department: Refugee Program Office: An Inventory of Its Records
gr00690
Records documenting the history and administration of the Refugee Program Office and reflecting its educational, social, employment, welfare, and resettlement services to Indochinese refugees in Minnesota.
RED WING STATE TRAINING SCHOOL: An Inventory of Its Inmate Case Files
rwsts09
Case files covering the years 1915-1963.
Sinclair Lewis: An Inventory of His Papers
01001
Originals and photocopies of four unrelated letters, a series of correspondence with Saturday Evening Post editors, primarily George H. Lorimer, and memoranda relating to the possibility of Metro-Goldwyn-Mayer making Lewis' novel Gideon Planish into a motion picture.
Soo Line Railroad Company: An Inventory of Its Company Records
00343
Records of Minneapolis-based Soo Line Railroad Company, a grain and timber products carrier serving the upper Midwest and providing U.S. connections for the Canadian Pacific Railway. Included are records of predecessor companies Minneapolis, St. Paul & Sault Ste. Marie Railroad, Wisconsin Central Railroad, and Duluth, South Shore & Atlantic Railroad, as well as more than 80 other branch lines, predecessors, subsidiaries, and related companies.
Stillwater State Prison: Prison Industries: Farm Machinery Department: An Inventory of Its Farm Machinery Department Published Records and Reports
gr00689
Catalogs (1911-1925), parts catalogs, price lists, and operator's manuals (1918-1970s); and advertising brochures (circa 1920-1930, 1941, 1988); documenting the prison manufactured Minnesota Line farm machinery and binder twine, and office furniture.
Supreme Court An Inventory of Its Case Files, General Index, and Briefs of the Supreme Court and the Court of Appeals
gr00088
Materials relating to the proceedings of the trial (lower) courts, filed by the lawyers of parties involved in actions or proceedings in preparation for a hearing with the Supreme Court or (beginning in 1983) the Court of Appeals. They also include the opinions, orders, and judgments generated by these two higher courts.
TAX COURT: An Inventory of Its Closed [Completed] Decision Files
gr00473
Case files for appeals from orders of the Commissioner of Revenue regarding tax disputes, or from property valuations or classifications, that resulted in a Tax Court decision. The court's decisions interpret the law and have precedent value.
U.S. Census Office Nonpopulation Census Schedule: Minnesota, 1860-1880: Guide to the Use of this Microfilm
gr00691
Agriculture, manufacturing, mortality, and social statistics censuses.
Washington County: Independent School District No. 834, Stillwater: An Inventory of Its Records
gr00370
Records documenting the administration and activities of the district.
Wendell R. Anderson: An Inventory of His Papers
00476
Senatorial files (1977-1978), correspondence (1963-1971), legislative files and bills (1960-1970), sound and visual materials (1970s), photographs (1930s-2004), subject files (1950s-1970s), and other miscellaneous personal materials created by this U.S. Hockey Team Olympic silver medal winner (1956), Minnesota Democratic-Farmer-Labor Party state legislator (1959-1970), governor (1971-1977), and U.S. Senator (1977-1978).
New and Updated Catalog Records
Archives - New Finding Aids