What's New
Hubert H. Humphrey Digitization Project
This is the twelfth installment of our NHPRC funded project to digitize Hubert H. Humphrey's speech text files. In this last month of the project we focus on the years 1973-1978, the closing chapter of Humphrey's life.
On January 22, 1973 Lyndon Johnson died of a heart attack. That same day Humphrey responded to his death in these remarks and talked about Johnson's ardent desire to end the war in Vietnam, saying: "I think that was his heartache that he could not find the peace, but I want to say that as he leaves us now the peace that he sought is in our grasp and is taking place in Paris." The next day National Security Advisor Henry Kissinger and North Vietnamese Leader Le Duc Tho signed a ceasefire agreement at the Paris Peace Accords that would earn both a Nobel Peace Prize, though the war would continue for years after.
President Nixon's second term in office collided with the Watergate scandal in 1973, a story that began the summer before and exposed questionable campaign fund raising practices in both political parties. Humphrey was not immune to public scrutiny. In this speech in October of 1973, which was re-printed in the Congressional Record, Humphrey addressed the AFL-CIO concerning the resignation of the attorney and deputy attorney general, the firing of special prosecutor Archibald Cox and the mounting pressure to begin impeachment hearings. Humphrey cautioned every American "not to fall prey to the abuse of rhetoric, just as the President has fallen prey to the abuse of power. We must act responsibly, with full adherence to legal procedures."
In an interview following Nixon's August of 1974 resignation, Humphrey characterized the event as "a personal tragedy for the President and a new hope for the nation" in this interview. He commended the democratic process by noting that "this unprecedented event has occurred not with disorder or disunity or with violence, but with rigorous devotion to the processes of law mandated by our Constitution."
Humphrey had other more personal concerns during this time. He was treated for bladder cancer by undergoing intensive X-ray treatments for eight weeks that left him in incredible pain for hours at a time. Becoming anemic before Christmas necessitated admittance to the hospital for over two weeks and required multiple blood transfusions. Throughout he continued to work and travel, even going as far as Europe and China.
During 1973 Humphrey was re-admitted to the Senate Foreign Relations Committee and the Select Committee on Nutrition and Human Needs. During the later part of his Senate career Humphrey gave a multitude of speeches on expanding the Food for Peace program in developing countries, a proposal backed by then Secretary of State Henry Kissinger. In November 1974 Humphrey traveled to Rome for the World Food Conference to promote the development of a World Food Information System.
In January 1975 Humphrey poked fun at himself during the Alfalfa Club annual dinner saying: "I have been orbiting the White House longer than all the astronauts who orbited the moon." Though his speech also made fun of two other Minnesotans who "orbited" around the White House, Harold Stassen and Walter Mondale, Humphrey's political prospects were looking very positive for the 1976 election year.
In the end, Humphrey decided not to run for president in 1976. He made the decision after long conversations with his wife and family. He cited the lack of an organization, committee and campaign funds in his announcement. As late as the night before his announcement, however, he told his doctor that he would run. A note in the file that accompanied his noncandidacy announcement sheds light on his state of mind at the time he made this decision. The note reads: "Mrs. Humphrey called: Whatever you decide in this meeting is fine with her. Whatever you want to do tonight is alright with her."
It was difficult for Humphrey not to seek the presidency. Nominating his protege Walter Mondale for the vice presidency, however,
made him immensely proud. In these remarks at the Democratic National Convention in July of 1976 Humphrey declared that Mondale would be "a source of strength to our next president, Jimmy Carter. He will be loyal and he will be frank." In fact, Mondale asked Humphrey's advice prior to accepting the nomination and Humphrey advised him to take the job. During Mondale's tenure, the role of the vice president became more of a partnership with the president and many of the obstacles that Humphrey had experienced with Johnson were removed.
During the same Democratic National Convention Humphrey also delivered one of his most memorable quotes. Often thought of as part of one of his 1977 speeches and mis-dated as such, his statement in Madison Square Garden has been characterized as the liberal mantra of the democratic party:
The ultimate moral test of any government is the way it treats three groups of its citizens. First, those in the dawn of life -- our children. Second, those in the shadows of life -- our needy, our sick, our handicapped. Third, those in the twilight of life -- our elderly.
By the end of 1976 Humphrey's cancer had returned. Spending months in the hospital again and undergoing operations from which he would remarkably recover, he simultaneously won re-election to the Senate that November and even tried for Majority Leader Robert Byrd's job, though a bout of the flu forced him to concede.
His cancer, however, turned out to be terminal. Welcoming Humphrey in the Senate Chambers, Senator Robert Byrd (among others) paid tribute to him saying: "Some men attempt to alter the course of history, or bend the direction of their era, through thunder and threat; they launch armies, marshal forces and foster plots, Hubert Humphrey has changed our own time through the impact of his personality, the exertion of his energy, the vibrancy of his spirit, the exercise of his intellect, and the compassion of his heart. Consequently, he is a man whose influence will reverberate for generations, in America and around the world."
At a reception for Humphrey in the House of Representatives in November Arizona Congressman Morris Udall said of Humphrey: "We have all kidded about your oratory. The plain fact is that this man is the premier political stump orator of this generation. A Hubert Humphrey speech always made you feel good. You laughed a little bit, you cried, and you felt good about yourself and good about your country... You really practice the politics of joy, Hubert."
Hubert H. Humphrey died on January 13, 1978. One of his last requests was to invite Nixon to attend funeral services that were to be held for him in Washington. It was a gesture meant to bring Nixon back from political exile, and would be Nixon's first public appearance after his resignation. Humphrey's body lay in state at the Capitol both in Washington and in St. Paul. President Carter, Gerald Ford, Nelson Rockefeller and Lady Bird Johnson were among the mourners at his services.
At the service in St. Paul Vice President Mondale said: "While he was an international figure and a national figure, as we in Minnesota well knew, he was always a Minnesotan, and always a son of the prairie. There was something in this land and its lakes and, especially its people, that fed the springs of love, the strains of ideas, the torrents of enthusiasm, and which nurtured the special genius and the immense humanity of Hubert Humphrey... He was a special man in a special place, and I know he would want me to say today: Thank you, Minnesota."
These speech texts, as well as all of Humphrey's speeches from 1941-1978 are linked to the inventory of his Speech Text Files. We have now finished the textual part of this project. Look for the first set of Humphrey's digitized audio files in September!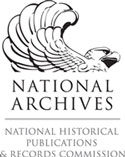 ---
This project was awarded the support of a $46,000 grant from the National Historical Publications and Records Commission (NHPRC) administered by the National Archives.
Learn more about how the NHPRC helps preserve records of enduring national historical value and promotes their public access and interpretation through archival and documentary programs.
New and Updated Finding Aids - July 2013
Name/Abstract
File No.
Agriculture Department: Plant Industry Division: An Inventory of Its Pest Reports and Bulletins
gr00738
Bulletins and circulars on pests and diseases of crops, nursery stock, and forest trees, particularly focusing on their life cycles, current prevalence and dangers, and control measures. Items prior to 1957 were issued by the Office of the State Entomologist; following 1957, they were credited to the Plant Industry Division only.
Barber Examiners' Board: An Inventory of Its Board Records
gr00742
Minutes, correspondence of the board's attorney, and other administrative records; and case files of suits brought by the board against individuals and firms for violations of its rules and procedures, containing correspondence, legal papers, transcripts, and occasionally other documents or photographs.
Cameron Booth: An Inventory of His Papers
01102
Scrapbooks, sketchbooks, photos, newspaper clippings, printed material, personal income tax returns, and some correspondence relating to Minnesota artist Cameron Booth.
George A. Chapin and Family: An Inventory of Their Papers
01101
Correspondence, household and personal financial records, school exercises and class notes, genealogical data, and miscellaneous papers of several generations of the family of George A. Chapin, a hardware dealer who moved from Boston to Saint Paul in 1868. Included as well are correspondence, travel diaries, photographs, and other papers of Carolyn Chapin and her parents, William G. and Caroline E. Johnson.
Clay County: Superintendent of Schools An Inventory of Its Superintendent's Subject Files
gr00373
Most of the files relate to school district reorganization, dissolution, and consolidation (primarily 1940s-1950s), but also included are school district maps, school floor plans, photographs of school buildings and class activities, correspondence, lists of school district officers and teacher applicants, and teacher's reading circle information.
Crow Wing County: Brainerd: An Inventory of Its Administrative Records
gr00736
City administrative files, including audit records, charters, ordinances, and other documents relating to city planning, building code, zoning, water, electricity, summer recreation, sewage, and the 1963 annexation of the Village of Rice Lake.
Douglas County: Auditor: An Inventory of Its Warrant Registers
gr00732
A record of payments from county funds authorized by the county auditor.
Electricity Board: An Inventory of Its Board Records
gr00554
Records of this board endowed with the statutory authority to adopt the electrical code, including any amendments; adopt rules that regulated the licensure or registration of the electrical industry; and issue final interpretation of the electrical code.
Eloise Butler Wildflower Garden and Bird Sanctuary: An Inventory of Its Records
00384
Records documenting the history of the garden; its volunteer support organization, Friends of the Wild Flower Garden; its founder, Eloise Butler; and her successor, Martha Crone.
Diane M. Fass: An Inventory of Her Papers
01104
Biographical information, files relating to organizations, conferences and events focusing on women's rights, some photographs, and speeches given by a Rochester, Minnesota woman involved in feminist political and social organizations in the 1970s.
William E. Frenzel: An Inventory of His Papers at the Minnesota Historical Society
00036
Congressional Papers (1970-1992) and Brookings Institution Years (1990-2000). Congressional Papers include a few folders of material relating to Frenzel's years in the Minnesota legislature.
Higher Education Facilities Authority: An Inventory of Its Administrative Records
hefa001
Minutes (1971-1996) and agenda packets (1984-1993) of this agency created to assist the state's institutions of higher education in financing construction projects, renovating existing buildings, or purchasing capital equipment.
Highway Department: Bridge Division: An Inventory of Its WPA Bridge Correspondence and Plans
gr00737
Records documenting the Works Progress Administration/Works Projects Administration [WPA] cooperation with county highway engineers to produce bridge plans which then were submitted for approval to the Minnesota Highway Department.
Housing Finance Agency: An Inventory of Its Agency Records
gr00743
Records documenting the activities of this agency, created to provide decent, safe, sanitary, and affordable housing for low and moderate income state residents.
Hubert H. Humphrey: An Inventory of His Speech Text Files
00442
Copies of Humphrey's speeches, in varying formats including notes, drafts, speaking texts, printed copies, and transcripts. Also present are excerpts, sample speeches, and incomplete indexes and checklists.

Includes digital content.
Mahnomen County: Auditor: An Inventory of Its Warrant Registers
gr00731
A record of payments from county funds authorized by the county auditor.
McLeod County: Auditor: An Inventory of Its Tax Lists
gr00741
Tax lists for the years 1861-1901, 1910-1911, 1920-1921, 1930-1931, 1940-1941, 1950-1951, 1960-1961, and 1970-1971. The lists for 1864 and a portion of 1941 are missing.
Metropolitan Sports Facilities Commission: An Inventory of Its Published Records and Reports
gr00735
Published proposals, recommendations, evaluations, marketing studies, and reports, both prepared by and submitted to the commission, covering such topics as stadium location, legislation, environmental impact, economic impact, finances, and marketing.
Minneapolis League of Catholic Women: An Inventory of Its Records
01105
Historical files, bylaws, minutes of directors and executive committee meetings, publications, subject files, program files, and publicity and photograph scrapbooks of an organization established to meet the needs of single women working in downtown Minneapolis. Includes information about the League's Margaret Barry Settlement House and its Pathway Group Home.
Minnesota Association for Continuing Adult Education: An Inventory of Its Records
00814
Minutes (1958-2007), correspondence, treasurer's reports (1954-2006), subject files (1951-2004), committee reports (1966-2006), newsletters (1960-2007), photographs, and printed material of an organization concerned with all phases of adult education, which began in 1919 to help educate immigrants. Membership included county and local school systems, libraries, the Minnesota Department of Education, the University of Minnesota, parent-teacher associations, and other agencies.
New Century Club: An Inventory of Its Club Records
00073
Historical information; articles of incorporation and bylaws; minutes; treasurer's journals and records; meeting presentations and papers; programs and yearbooks, and miscellaneous related records of a women's literary club organized in 1887 to promote social and literary activities and to provide intellectual stimulation for its members.
Northern Pacific Railway Company: An Inventory of Its Records
01027
Correspondence and subject files, letterpress books, and miscellaneous records created by the Northern Pacific president's office.
Public Examiner: An Inventory of Its Financial Reports of Counties
gr00706
Financial statements and reports (sometimes in the form of newspaper sections) of the following counties: Anoka, Beltrami, Freeborn, Goodhue, Hennepin, Lake of the Woods, Le Sueur, Mahnomen, Nicollet, Norman, Otter Tail, Ramsey, Scott, Stevens, Swift, Todd, Traverse, and Yellow Medicine. These were created either by or for the county and submitted to the public examiner's office. This is a very incomplete set.
Brynhild Rowberg: An Inventory of Her Papers
00793
Photograph albums, correspondence, a scrapbook, and reminiscences of a woman from Northfield, Minnesota, documenting her time in the employ of the U.S. State Department as a foreign service officer in Europe at the close of World War II and during the post-war occupation.
Jon Shafer: An Inventory of His Papers
00124
Correspondence, memoranda, minutes, conference papers, monographs, theses, newspaper clippings, and printed materials documenting a telecommunications expert's work with many governmental and private organizations in developing cable television service and other telecommunications programs.
Shakopee State Reformatory for Women: An Inventory of Its Miscellaneous Records
gr00744
Includes superintendent's monthly reports, fire inspection reports, annual and monthly statistical reports, Industrial Commission reports, reformatory rules, and minutes and correspondence relating to superintendents' monthly meetings.
Sherburne County: Auditor: An Inventory of Its Tax Lists
gr00733
Tax lists for the civil subdivisions of Sherburne County, recording the taxes assessed and paid on real and personal property owned by the residents. They cover the years 1860-1901 (incomplete), and sample years 1910-1911, 1920-1921, 1930-1931, 1940-1941, 1950-1951, 1960-1961, and 1970-1971.
St. Louis County: An Inventory of Its Published Records and Reports
gr00740
Annual, financial, planning, and miscellaneous reports and other issuances of various city offices, agencies, commissions, and associations.
St. Louis County: Duluth: An Inventory of Its Published Records and Reports
gr00739
Annual, financial, planning, and miscellaneous reports and other issuances of various city offices, agencies, commissions, and associations.
Transportation Department: An Inventory of Its Drawings of Roadside Structures
gr00734
Drawings, sketches, and designs for roadside structures and improvements; many are design proposals for structures that may or may not have been built.
Watchmaker's Board: An Inventory of Its Board Records
gr00745
Minutes (1943-1983), annual and biennial reports (1960-1969, 1974-1978), licensure and scratch (repair) mark index cards (1961-1983), and miscellaneous files.
Westminster Presbyterian Church (Minneapolis, Minn.). Chinese Sunday School: An Inventory of Its Records
01103
Records of the Westminster Presbyterian Church Chinese Sunday School, and personal papers of Lucia Jane Wilson relating to the school and to the Chinese American community in the Twin Cities metropolitan area, documenting her involvement with the school as a teacher and as superintendent.
New and Updated Catalog Records
Data 100 Corporation (Minneapolis, Minn.). Data 100 Corporation records, 1969-1977.
Annual reports, annual meeting file, annual report conceptualizations, corporate profile , employee stock ownership plan, and quarterly reports of a firm that developed, manufactured, marketed, and maintained remote batch computer terminals.
High Pressure Piping Systems Board. Minutes and agenda packets.
Minutes of this board endowed with the statutory authority to adopt the high pressure piping code that must be followed in the state and any amendments thereto; reviews requests for final interpretations and issue final interpretations; adopts rules -- with the exception of rule regulating continuing education -- regulating the licensure or registration of high pressure piping contractors, journeymen, and other persons engaged in the design, installation, and alteration of high-pressure-piping systems; and advise the Commissioner of the Department of Labor and Industry regarding educational requirements for high pressure piping inspectors.
Olmsted County: School District No. 95/1354, Kalmar Township. Clerk's book.
Peterson, Doloris L. Women's Army Corps Papers, 1942-1948.
Correspondence, clippings, photographs, military insignia and ribbons, military song books, and Air Force-issued guides and other printed materials documenting a Minnesota woman's service in the Women's Army Corps (WAC) during World War II.
Plumbing Board. Minutes and agenda packets.
Minutes of this board endowed with the statutory authority to adopt the plumbing code, including any amendments; adopt rules that regulate the licensure or registration of plumbing contractors, journeymen, unlicensed individuals, master plumbers, restricted master plumbers, restricted journeymen, water conditioning contractors, and water conditioning installers, and other persons engaged in the design, installation, and alteration of plumbing systems or engaged in or working at the business of water conditioning installation or service (except for individuals licensed as architects or professional engineers); and adopt rules that regulate continuing education for individuals licensed as master plumbers, journeyman plumbers, restricted master plumbers, restricted journeyman plumbers, water conditioning contractors, and water conditioning installers.
Triggs, William R. Gold rush diary, 1893-1894.
Typescript diary, December 26, 1893 to January 12, 1894, of a trip from Duluth, Minnesota, to Rainy Lake to prospect for gold. Tony McNeil accompanied the author on route through Tower, Lake Vermilion, Black Duck Lake, Ash River, and Rainy Lake, and the return to Duluth.
Urban Earth Flower and Garden Cooperative (Minneapolis, Minn.). Cooperative records, 2006-2010.
Organizational documents, minutes and related papers, and photographs from a visioning session of a Minneapolis flower and garden cooperative store that operated from 2006 to 2010.
Archives - New Finding Aids